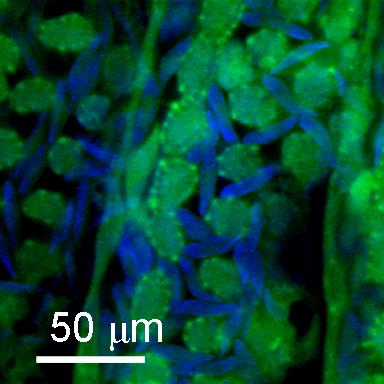 Imaging Fish Gill Vasculature with CARS microscopy
Image by: J. Moger, B. D. Johnston and C. R. Tyler.
Combining E- and F-CARS provides excellent visualistion of the microvasculature structure within the secondary lamellae and its interaction with the RBCs. Figures shows combined epi- (green) and forward-CARS (blue) images of a trout gill lamellae.
Optics Express, 16 (5), 3408-3419, 2008.